Little Big Town's Karen Fairchild Bares Best + Worst Summer Fashion Trends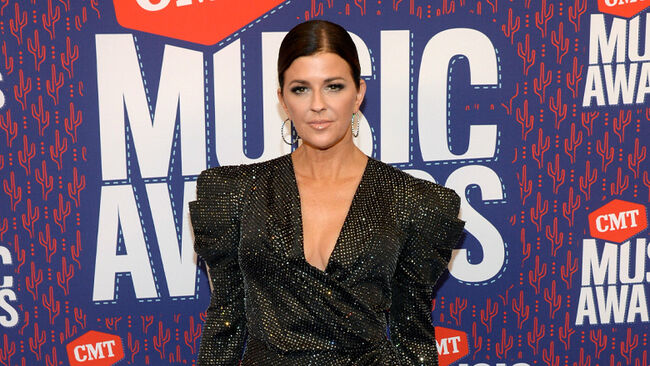 Little Big Town's Karen Fairchild is not only an incredible vocalist, but she is also basically a fashion expert. I mean, seriously. Have you seen her style?
In a recent interview with Cody Alan, Karen revealed her fashion forecast for 2019's hottest summer looks and most cringe-worthy summer style.
Prediction: Kimonos are in! Cargo shorts are out!
Karen shared that she is really embracing the flowy look of Kimonos, especially in muted colors. "Kimonos, in what you think of as fall colors, like deep jade greens and eggplants. I also love white in the summertime too!"
Cody loves the crisp look of white in the summertime too! But, when it comes to men's fashion, he had to know what Karen thought was going to be this year's biggest fashion faux pas.
"Don't ever wear shorts on the carpet." Karen laughed. "Cargo shorts anywhere other than hunting or fishing are not my favorite! Wait, do you have some on right now?"
Cody, known to rock shorts on casual Friday at the CMT office, was pretty amused. "What do you think of Crocs?" he fired back.
"Crocs are super comfy. There are new fashion likes of crocs coming out that are actually really sick. I can be down with a croc!" shared the "Girl Crush" singer.
Nice recovery, Karen. The comfort of Crocs is undeniable. Glad you both can agree!
Did you know that country star, Luke Combs has his own line of comfy crocs? Check this out.
Photo Credit: Getty Images.